Hamilton de Holanda is one of the most acclaimed Brazilian contemporary musicians, known for his tour-de-force compositions and stunning command of his instrument—the bandolim, or mandolin. "Virtuosic," "brilliant," and the "Jimi Hendrix of the mandolin" are some of ways that this musician who sets world audiences ablaze has been described.
"He is the personification of everything we want in a musician…. He has depth of soul and feeling.
He is a national treasure!" — Wynton Marsalis
Event details
Date: Friday, August 3 at 8PM (doors open at 7PM)
Facebook event: https://www.facebook.com/events/1030990867058431/
Tickets: All tickets are general admission, first come/first served. The venue will have a VIP area with limited seats in front of the stage ($45/ticket) and a standing room area ($35/ticket).
All tickets are non-refundable. No discounts for infants, children, or senior citizens.
Location: MilkBoy ArtHouse, College Park, MD (see map below)
Parking: There is a metered surface one block from MilkBoy ArtHouse and garage parking two blocks from MilkBoy ArtHouse. More parking and metro info here.
This event is a partnership with The Clarice and MilkBoy ArtHouse, a local crossroads for dynamic entertainment, social gathering and creative dining in downtown College Park, MD.
About the artists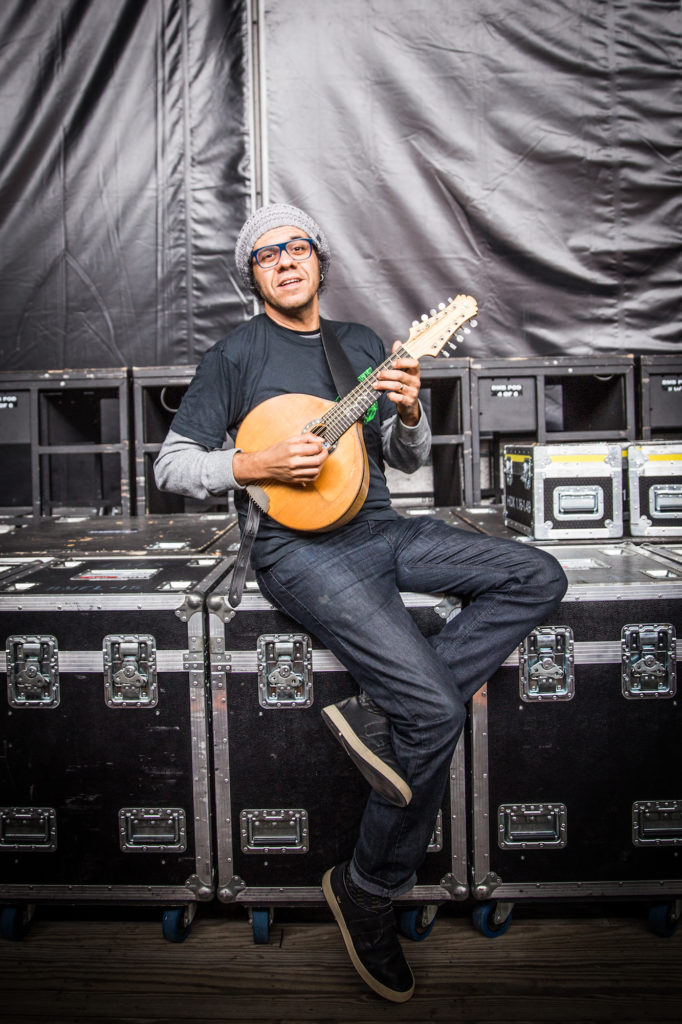 Hamilton started to play professionally at the age of 5 in 1981. His curiosity and restless mind reinvented the image and sound of the mandolin by adding two extra strings (a pair of low Cs). This led him to create a new technique and language for this iconic Brazilian instrument, elevating and transforming the legacy and style of the bandolim into a global instrument. He has inspired new musicians and luthiers all over the world to build and explore the possibilities of the 10-string mandolin.
With splendid technique and versatility onstage or in the studio, Hamilton combines virtuosic playing with great emotion. He plays solo and in orchestras, in styles ranging from samba to jazz, and in small clubs or big crowds. He has shared the stage with Wynton Marsalis, Dave Matthews, Milton Nascimento, Chico Buarque, Marisa Monte, Seu Jorge, Chick Corea, Chucho Valdés, Egberto Gismonti, Melody Gardot, Béla Fleck and the Flecktones, and John Paul Jones (Led Zeppelin) to name a few.
This August, Hamilton de Holanda brings his Latin Grammy winning project, the Hamilton de Holanda Trio to Washington, DC on his United States tour.
The Hamilton de Holanda Trio is comprised of Hamilton de Holanda (10-string mandolin), Guto Wirtti (bass), and Thiago da Serrinha (percussion), who together create acoustic intimacy combined with force and virtuosic density. This group is the result of the blend of three Brazilian musical heritages: Thiago brings the Afro-Brazilian tradition of the jongo (considered the father/cousin of samba), Guto brings influences from the Gauchos from the large plains of the south of Brazil, and Hamilton brings the tradition of choro.
Originating in the 19th century from a mix of the European waltzes and African rhythms, choro is characterized by virtuosity, improvisation, subtle modulations, syncopation, and counterpoint. It is considered to be the first characteristically Brazilian genre of urban popular music. Brazil's greatest composer Heitor Villa-Lobos defined choro as the "true incarnation of Brazilian soul."
The concert repertoire will extend from Hamilton's new compositions to his tributes to Chico Buarque and Milton Nascimento, to his love for Baden Powell, Jacob do Bandolim, and Pixinguinha.