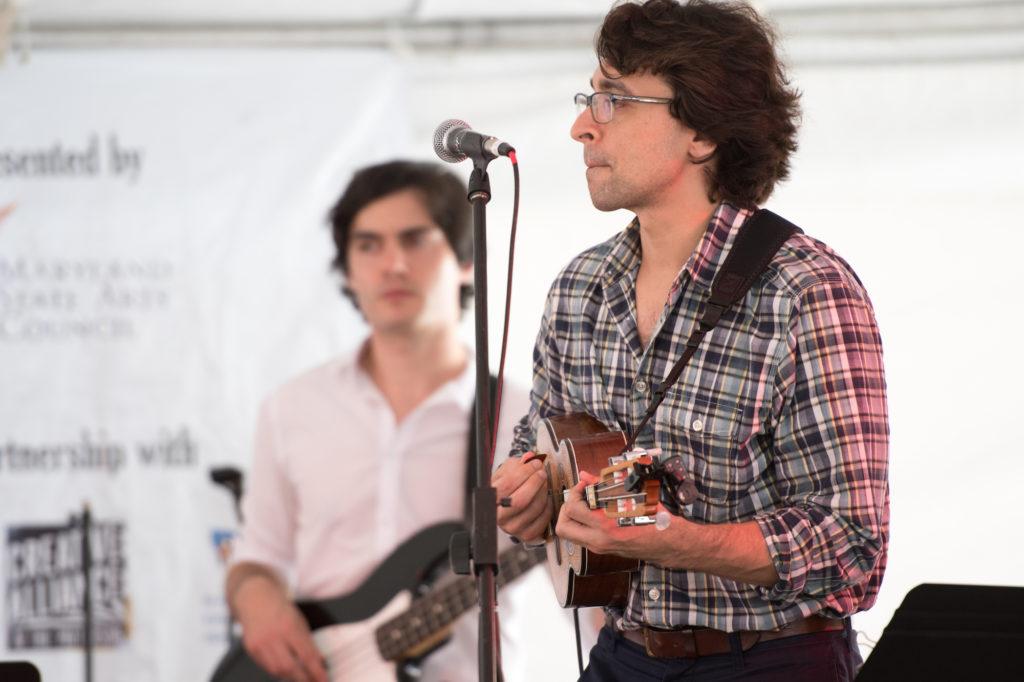 As part of the NextNOW Festival at the Clarice Smith Performing Arts Center at the University of Maryland, Forrobodó will perform a set of classic forró hits, along with a dance performance and dance lesson. The performance will be held in the Grand Pavilion (main lobby) of the Clarice, so you can't miss it!
The For All Brazilian Dance Party performs and engages American audiences with the rich musical and dance culture called forró (pronounced "fo-HO") from the Northeast of Brazil. The rhythm is simple but highly infectious, and the dance is a fun partner two-step, sometimes compared to Zydeco. The hour-long performance starts with a lesson in forró dance—no partner or previous experience is necessary. The dancers will learn to feel the forró beat after a few minutes, and the band will go on to perform a repertoire of forró music from a variety of classic artists.
Forró is a mix of European, African and native cultural music and dance forms from the arid, poor inland region of Northeastern Brazil dating back to the 1940s, and it is distinct from the more widely known samba tradition of Brazil. It is said that the word "forró" comes from the Brazilian pronunciation of "for all," and its accessibility to all makes it extremely popular in Brazil, while it is gaining popularity in Europe and the U.S.
For All Brazilian Dance Party stems from a Brazilian music project, called Forrobodó, founded by musician Pablo Regis. For this project, he is joined by partners Kate Spanos and Ceylon Mitchell: Kate is a dancer and alumna of the UMD School of Theatre, Dance, and Performance Studies, with a doctorate in dance anthropology; Ceylon is a musician and alumnus of the UMD School of Music, with a Master's in flute performance. Together, the team has developed and performed a dance and music event that combines their knowledge of Brazilian music and dance culture, history, and performance to create a dance party for all to enjoy. The performers will be joined by a full forró band, consisting of percussion, drums, guitar, cavaco (tenor guitar), bass and accordion, as well as two dance instructors who will demonstrate basic steps.
Facebook event: https://www.facebook.com/events/149030618868317/