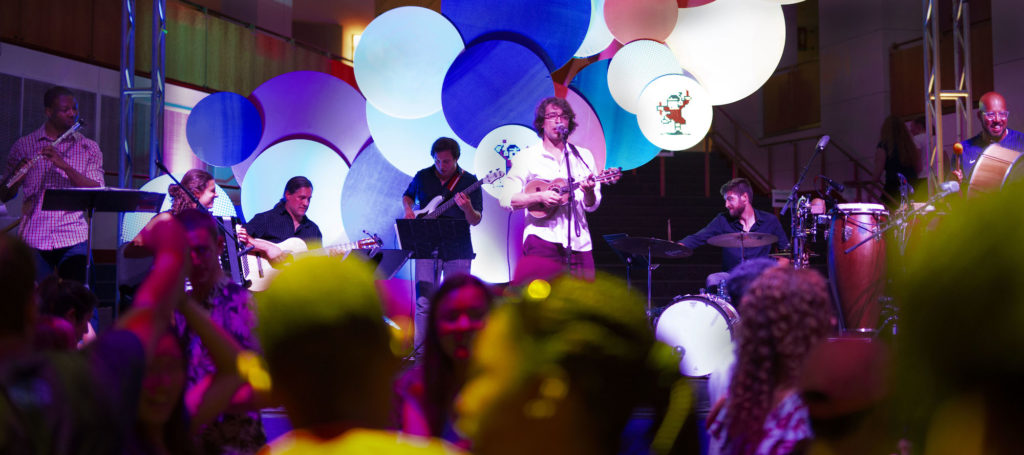 Photo credit: Geoff Sheil, The Clarice, 2016
Pablo Regis & his band bring back the Brazilian dance party to The Clarice's NextNOW Fest at the University of Maryland for the second year in a row.
This year's Samba For All dance party showcases the Brazilian genres of forró and samba, both highly rhythmic styles that are great for dancing. The audience will be invited to participate in a dance lesson led by two instructors–no partner or previous experience is necessary.
Free and open to the public. Free parking on site.
Website: https://theclarice.umd.edu/events/2017/samba-for-all-dance-party
Facebook event: https://www.facebook.com/events/1915750582025348/
Photos from Pablo Regis & Forrobodó at NextNOW 2016